Problem Solving in Marriage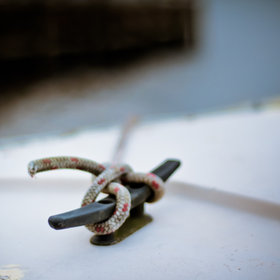 In this blog post, learn how one husband and wife learned to appreciate each other's different brainstyle for problem solving in marriage. The result was something that they both wanted – a new boat. Written by master facilitator Linda Bush, notice how each use their strengths work through a problem.
The Way We Were
I'm accustomed to high stakes negotiating including several house purchases, corporate contracts while at IBM, and ongoing vendor/supplier deals in my consulting business. Thus, I've acquired the role for our family as the leader in major acquisitions. To be honest, I was self-appointed in spite of my distaste for such tasks as the negotiation of price or the comparison of details and facts. And I received praise from friends and family members for "handling it all". So I kept on.
Soon after I learned about BrainStyles and the Strengths Contract. When my husband Gary and I made our next major purchase, I chose a different role. Learn more after the jump.
New Family Teamwork
From BrainStyles, we learned that we have two different ways of processing new information. I said to Gary, "You're best at sorting the facts, asking pertinent questions, and focusing. I'm best at relationship building and imagining the possibilities. Let's approach this purchase in a new way."
We both pored over the ads. Gary called the sellers and asked the initial pertinent questions and narrowed the list of candidates to visit. We made the visits together, and when we saw a boat we really liked, I facilitated a "get-to-know-you-and-trust-you" conversation with the sellers, while Gary asked blunt and focused questions as he crawled in, around, under and through the craft.
Gary's left-brained questions:
Has the prop ever been replaced?
Are those the true hours on the engine?
Have you done mostly fishing or water-skiing with those hours?
How many offers have you already had?
What were they? Why didn't you take them?
Have you done the maintenance yourself or had it done at a dealership?
Where does the moisture in the storage compartment come from?
Has the hull ever been painted? If so, why?
Have the brakes on the trailer ever been maintained?
How many miles would you estimate are on the tires on the trailer?
Why is the canopy moldy?
My right-brained questions:
How long have you been boaters?
How many children? Ages? Any grandchildren? Do they go along?
When did you start teaching the kids to water-ski?
What do your kids think about your selling the boat?
Where have you done most of your boating?
How have you managed to keep the seats in such nice condition?
What will you do without a boat? New interests? Buying another one?
At first I thought some of Gary's questions were too blunt and probing and sounded untrusting. I wondered if I should soften his interaction. Gary later confessed he thought my questions were too personal and sometimes irrelevant and wondered if he should distract me. Happily, we both let each other interact in our own way.
From our research, the seller's price was reasonable. I felt good about the couple who was selling the boat and wanted to give them their asking price. Gary was prepared to walk away if they didn't take his offer of $1,000 below asking price. He offered and they declined. We left in the rain. No boat, no deal. In the car, I expressed disappointment. Gary said, "Honey, there are lots of boats." All I could think was how perfect this one matched my new Expedition and his F250!
The Win-Win
Two days later, the seller called us, expressed how much they liked us, and said they would meet our offer and throw in competition water skis, a kneeboard, six life jackets, two tow ropes, and a canvas boat cover. Gary asked how soon they could meet us at the bank to transfer funds for title. They arranged to meet in a couple of hours.
I released control of the negotiation and we got the boat we wanted, at the price Gary wanted, with $1,000 worth of barely used equipment.
If you are interested in learning about how BrainStyles can positively affect your marriage, please visit BrainStyles for Lovers. If you would like to meet Linda and learn about leading from your strengths, join us for an upcoming webinar.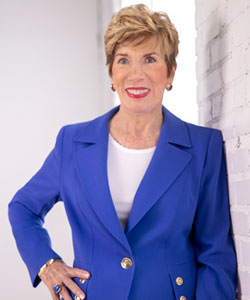 Marlane Miller"To improve yourself, be more yourself. To create a long-lasting partnership, stop trying to change yourself or your partner.
Go beyond personality types and self-help books. Redefine yourself from within. Start by learning about and then applying your natural, hardwired BrainStyle to grow as a leader, build teams naturally without long lists of behavioral descriptions, while you reduce stress and conflict.
"Each of us has a natural BrainStyle wired from our genes. Your BrainStyle is a core set of gifts, the essence of what you have to give. You may have taken any number of personality tests, such as the Myers-Briggs Type Indicator, but have they taught you how to leverage and apply your hardwiring? Do you know how to take advantage of differences? The BrainStyles System® offers leaders, managers, HR professionals and Executive Instructors tools for working one on one, making clear organizational assessments, and building teams with proven strategies that are simple to use in stress situations.
I invite you to explore our web site. Learn how BrainStyles was born in a business setting instead of a classroom. Explore how you can get behind behaviors and appearances to the gifts beneath. No more tricks or communication techniques, just you being you at your best, using your natural BrainStyle."
Marlane Miller
Author, Developer and Researcher of The BrainStyles System,
Founder of the international licensing organization, BrainStyles, Inc.
The BrainStyles System® goes BEYOND personality to the genetic brain hardware that defines how you think when you are at your best--at home, at work and at play--and shows you how to focus on your natural gifts without trying to change anyone. Avoid the Two Basic Errors: 1) Overlook your natural strengths, and 2) Focus on your weaknesses.
Why wait? Learn how you can Change Your Life WITHOUT Changing Who You AreSM. Take The BrainStyle Inventory© and receive a comprehensive report on all the brainstyles.
Each of us has a natural BrainStyle wired from our genes. Find out what your brainstyle is, how it mandates your strengths, and how to live from them.
Apply simple, powerful principles to family & relationships where no one has to change. Respect grows and conflict decreases.
FREE articles we call "BrainBursts℠ offer valuable tips on using your brain power in your daily life.
BrainStyles has helped many major corporations and organizations improve their teamwork and productivity. Here is a sampling of who we have helped:

Arwick Industries
Alcatel Network Systems
Allstate Insurance
American Cancer Society
Children's Medical Center – Dallas, TX
Chili's Restaurants, Corporate Headquarters
Cisco Systems
Cox School of Business Leadership Center, MBA Program, Southern Methodist University
Dallas Independent School District
Dal-Tile Corporation
FiServ
First Church – Dallas
Frito-Lay, Inc.
GTE Directories, Dallas, TX
HLB Communications, Chicago, IL
I.T.E.S.M., (Monterrey Tec) a 29-campus, private university system in Mexico
J.C. Penney
J.P. Morgan Chase, Investment Banking
KPMG
Kroger
Lehn and Fink
The Minwax Corporation
Monsanto Corporation

Nestle Purina
Northern Telecom (Nortel)Ornelas and Associates
PepsiCo, Inc.
The Personal Care Group, New Jersey
Pilot Point Independent School District
The Prufrock Corporation, Texas
The Procter & Gamble Companies: Arkansas,Brussels, Buenos Aires, Cincinnati, Hong Kong
Redeemer Montessori
Retractable Technologies
Ribelin
Rockwell International
Sears, Roebuck and Co.
Solutia, Inc.: St. Louis, Atlanta, Singapore
SPRI
St. Andrews UMC
Telecommunications of Atlanta
Texans Credit Union
Texas Credit Union League
Texas Instruments
TrailBlazer Health Enterprises
The Turner Broadcasting Marketing Group
The United Parents Association of New York City
The United Way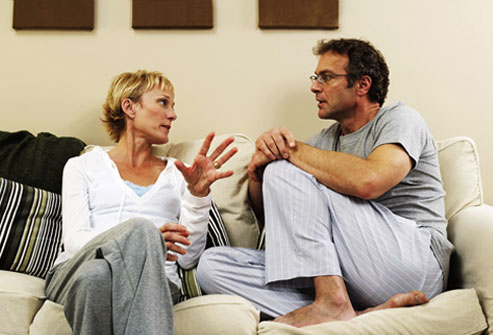 Do you find that you see situations differently from your partner?
Here is a situation where two people see the same situation very differently. The left-brained husband is more factual, quick to answer and objective; the right brain reacts without words until the feelings reach the left brain to speak them.
This is an example of a left-brained husband reacting very differently to a situation than his right-brained wife.
Him: Recently, at the ballpark Doug strolled up and pretended he'd known me forever. His man-hug put me off, but I smiled and responded in kind. Then he said he'd like to know where my next installations would be so he could "just hang out" with me to learn my processes. He's starting a similar business. I politely said I didn't have anything lined up. The following is the conversation I had with my wife regarding the situation.
Her: How'd you feel when Doug asked about your installations?
Him: Oh, I don't know, there's nothing going on right now for him to see.
Her: Sure, things have slowed down. But how'd you feel when he said he wanted to watch and learn your processes?
Him: It isn't going to happen.
Her: I know, but how'd you feel?
Him: What do you mean?
Her: Well, it's interesting to me that you're onto a solution right from the start. So can you think back to yesterday and how you felt? (smiling)
Him: I was thinking "never happen" so it's a non-issue. If he thinks I'm going to call him and tell him where I'll be, that'll never happen. (pause) Why, how'd you feel?
Her: I've been annoyed about it for the past 12 hours. I thought Doug was rude. I wanted him to praise your expertise and ask permission to get some insight from you if you weren't too busy. You're objective, though. Since feelings don't muddy up the experience for you, you're able to neatly package the "problem" and quickly reach a practical solution.
Him: She's right; I'm objective in the moment. Then I realized a lot of people probably helped me when I was getting started, so I should probably help him. If he calls me and I've got something going, I guess I'll tell him where to meet me.
NOTE: The left brain changes quickly, with logic and more input. The right brain changes slowly, with experience. Feelings come quickly , but are slower to get to the left-brain language that can conclude and speak.
What do you think? How would you feel about the situation? Would you find Doug's behavior rude, or would you simply view it as a "non-issue" with an easy solution?