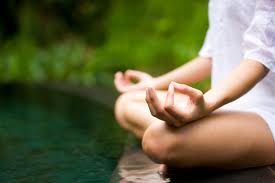 No matter what your age, consider your brain health. People with healthy brains are able to make decisions more easily, live more fulfilled lives, and may, in some cases, delay the effects of Alzheimer's disease.  So how do you keep your brain healthy? The same way you keep the rest of your body healthy.
Manage Your Stress.  Did you know that high levels of stress can affect your brain just as much as it can affect your heart? Just as stress can increase your blood pressure, it can wear away at your brain fitness and memory with high doses of the toxic chemical cortisol. Ever feel like you can't focus? . Hot flashes. Anxiety. Worry. Flashes of anger. You are stressed. All these effect the elasticity of your brain. You become mentally exhausted.  While we can't completely remove all stress from our lives, we can develop better coping skills by understanding and focusing on our natural strengths that reduce the stress of trying hard and working in areas we're just not equipped to do easily and well.  Researchers constantly refer to "mindfulness" or being aware in the moment of how you feel, pausing, and using your breath to calm your emotions. BrainStyles® will teach you about timing, the critical factor in managing stress in interactions..

Facing a difficult problem? Dr. Chapman, head of the Center for Brain Health in Dallas, Texas, tells us how to use a process we are all familiar with: "Step away from the issue to use the 'Default Mode Network' [that uses] the deepest part of the brain [while you] sleep." 

Further tips: "Multi-tasking," she cautions, breaks down the function of [the seat of memory], the hippocampus, and releases toxins." Setting priorities for the day is critical to brain health. "Prioritize to [the] two most important things to do per day."  Limiting incoming information is crucial. Chapman names "[b]rain supporters: Socializing, eating well, sleep, and aerobic exercise." 

Incorporating the work of another neuroscientist, David Eagleman, who, in his book Incognito (Vintage Books, 2011), tells of how the major work the brain does is outside of our awareness when solving problems. This is underscored by Michael Gazzaniga, Ph.D., co-discoverer of the fact that our left and right brain hemispheres have different functions, who says that "99.999% of brain action is automatic and unconscious. 100 billion neurons and more than a trillion synapses work without our conscious awareness."  
We want you to be able to access your strengths, but to do that you need a healthy foundation. Make the time to get an extra hour of sleep. Take a short walk each day.
BrainStyles® provides research and tools to assist you to define and leverage your hardwired, brain-based strengths.
Are you going through a difficult medical situation? BrainStyles founder Marlane Miller was diagnosed and treated with breast cancer. In this post, she explains how BrainStyles helped her through the process. Learn how BrainStyles may help also help you through a difficult medical situation like cancer.
Over the past few years I've been diagnosed and treated for breast cancer. Twice.  BrainStyles helped me through the entire process.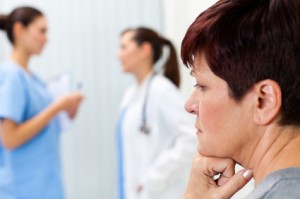 Are you going through a difficult medical situation right now?
New Situations.  Being diagnosed with any illness is what we call a Time Zero™ event: a new situation where you must draw from your natural gifts to make a decision.  Knowing that my brainstyle is one that draws from the right brain of emotions, pictures, and imagination, when I got the news that yes, it was cancer, and yes, there would be a mastectomy, I was stricken. Speechless. Overwhelmed with fear. I started a drawing journal because I couldn't put things into words. Words were all scary (and needed my left brain, the part of the brain I draw from later, and less often). The right brain doesn't have words and I just had feelings which could, I found, be drawn about.
Accepting Your Non-Strengths.  I knew I couldn't handle all the information explained by the surgeon and the four oncologists we consulted. I knew I would react emotionally. I cried often. I did not add to my problem by telling myself how I should be different. I did not feel guilty for not being able to follow all the technical information about the chemotherapy. I used a partner with a different, analytical brainstyle to attend all the appointments who could listen for me and track the tons of information. BrainStyles taught me which brainstyle was best and why.
Timing.  I also am not good at deciding rationally quickly. I know I'll decide based on what feels best. In choosing what treatment to ask for, this may not be the best process.  Also, I need time to think over information because I'm busy feeling the impact of the pictures my busy right brain conjures. When I was too afraid, my emotional center (the amygdala) just shut down all pictures of hairless, breastless reality to come and I would rest.  My husband-to-be would be my left brain and collect the information that we could talk over later. Calmly.  It may have taken longer, but considerable stress was lessened.
Making Decisions.  Knowing that people with my brainstyle seek first to be comfortable in relationships, I was able to be more objective in my choice of doctors.  I had to set aside my desire to have an oncologist who had the same warm and friendly brainstyle. I'd watched my mother (with the same brainstyle ) choose the oncologist who held her hand instead of the technical expert who had the latest technology.  Instead, I went with the Wicked Witch of the West who was head of research at the hospital recommended by the experts at Johns Hopkins.  I allowed myself to be uncomfortable in office visits if I would get the best and latest cures.
Each brainstyle  handles these situations differently.  In the coming weeks and months, we hope to introduce you to people with different brainstyles, and show how they each handled their difficult medical situation.
If you have been affected by a difficult medical situation, we welcome you with open arms and would like to tell you that you are not alone.
"What's Wrong With Self-Help Books?" by Megan McArdle Sep 13, 2012, Daily Beast.
"Journalists say they want to help people. So why do they sneer at self-help books?"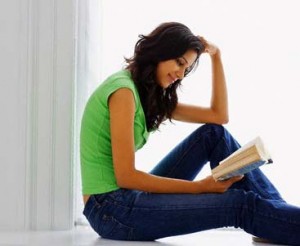 In a rather testy article on self-help books, Ms. McArdle says '"The "neuroscience" shelves in bookshops are groaning. But are the works of authors such as Malcolm Gladwell and Jonah Lehrer just self-help books dressed up in a lab coat?" So reads the headline of a piece in the New Statesmen, declaiming against the "Story-Study-Lesson" formula so successfully worked by authors such as, er, Malcolm Gladwell and Jonah Lehrer.'"
As an author of a book that got classified as a self-help book (which I protested to no avail), and uses neuroscience to support the material, I agree with Ms. McArdle. Every single magazine and newspaper I pick up has at least one if not more articles on the brain: using electrodes to calm the brain, fearing the computer is changing our brain to be Shallow, foods to eat to boost your brain power, new discoveries on small areas of the brain which, in time, may lead to new cures for our scourges of Alzheimer's and Parkinson's. And on and on. The books that use neuroscience to support their premises are, indeed, legion. Some might even be useful and supportive to those who aren't the intellectuals Ms. McArdle refers to.
I'd like to offer an alternative premise to this glut of the newest new things in manipulating human behavior: Your "self" needs no help. To improve yourself, be more yourself. BrainStyles™ offers a breakthrough for interactions based on the speed of access to areas of the brain that determine what you're best at and offers a simple, practical solution: Timing.
Teaching BrainStyles around the world (in 8 languages) has proven that culture, race, gender, age and education matter not when it comes to brainstyle.
Neurological studies confirm that the left and right sides of the brain are accessed at different speeds, and in varying sequences, with the dialogue pattern genetically defined for each person. The BrainStyles System® is the result of extensive research and testing in business environments to prove how specific patterns of brain hardwiring determine an individual's approach to decision-making, risk-taking, and dealing with conflict. In the past 25 years, strengths in relationships and contributions to projects have been accurately predicted and applied in Fortune 100 corporations, school systems, non-profits, and families with particular emphasis on teamwork.
BrainStyles™: Change Your Life Without Changing Who You Are, (Simon & Schuster, ©1997, 2012) was written from on-the-job experience identifying brain-based gifts and placing people in satisfying careers that meant less stress, exponential growth in productivity, and more self-satisfaction. BrainStyles shows people how to respect themselves for who they already are. Yes, there are studies that support the premise that you don't need to change. (David Lykken and the twins studies, Emmy Werner and the 50-year long study of disadvantaged children in Hawaii, among others.)
When we commonly refer to "change" in any relationship, we really mean we want another to "change their behavior." Stop or "improve" what we find irritating, different, or not understandable. There are also a legion of books creating categories to address these "problem people" with colors, letters, and mystic categories. BrainStyles offers an alternative to all of these as well by helping you see what the strengths and non-strengths underlying your behavior are. You are shown how to apply them with self-respect, and an authentic, unrehearsed, no-need-for-a-formula respect for others. New breakthroughs have occurred for Procter & Gamble high-performance teams, for instance. By looking past the organizational chart and bringing out the gifts of the players, meeting time was decreased by 400%, timelines for projects were reduced from 15 months to 5. Why? BrainStyles offers a breakthrough for interactions based on the speed of access to areas of the brain that determine what you're best at and shows you how to apply your own unique timing that creates collaboration and prevents conflict.
As soon as BrainStyles was taught in companies, the next and most obvious application was how to take it home to renew relationships. So BrainStyles for Lovers: Create Partnerships that Change Your Life WITHOUT Changing Who You Are (Brown Books Group,2004, 2013) was born with real-life accounts of couples who learned how to stop focusing on behaviors and look for the brain-based strengths beneath. Marriages were saved. Couples reported "falling in love again." BrainStyles is a system for living where honor, respect, and expansion are realized by being authentic and natural. No tricks. Just you being you with some principles to apply daily.
Take a look your results with The BrainStyles Inventory © 2.0 at www.brainstyles.com and see if you might find a whole list of reasons to just be yourself.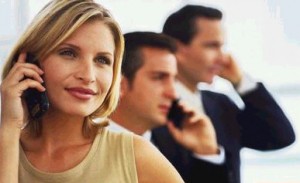 The following post deepens understanding of timing and brain processing of incoming stimuli.  Sight and sound are processed at different speeds to different parts of the brain, which must be compiled by the brain to give an understanding of what is going on around us.
Thinking takes place at about sixty miles per hour in the multi-trillion-synapse computer sitting between our two ears.  Registering incoming sights and sounds takes much less time than figuring out what to do with the information.
Timing, the Brain and Hearing: Why Telephone Coaching Is So Effective. BrainStyles Timing at Work.
From an article, "Scientists study how senses help the brain fill perception gaps to give meaning to events," Dallas Morning News, Science Section, 2001.
Timing and Hearing.  "Recent experiments suggest the ears can sometimes fool the eyes.  Vision is often the dominant sense in resolving discrepancies in perception.  But biologists at the California Institute of Technology recently demonstrated that this is not always the case.
'In one experiment, researchers flashed an object rapidly on a computer screen.  If the flashes were close enough together – within .03 of a second – people couldn't tell whether there was one flash or several.  But if a beep sounded at the same time, the sound influenced how many flashes the viewers thought they saw. This is because
When you must choose what the truth is about what you saw vs. what you heard, you'll pick what you saw.
When you have to choose the truth between two events that happened close together (did the blue car hit the red car first or vice versa?), hearing wins.
The ears are better at resolving things that happen close together in time,' according to S. Shimojo, head of the lab at Cal Tech.  Shimojo adds, "In the space domain, vision is better than audition, so typically dominates.  But the TIME domain, just as exemplified in speech perception, hearing resolution is better than vision."  He adds that hearing may be as much as ten times better at resolving events that happen very close together in time."
What you hear in new learning situations — explanations— trump the images.  What people say at those times can override what they see.
You may have noticed that conversations by phone are far more fruitful than talking face to face when you need to get a job done or focus on a topic.
Master facilitator Linda Bush comments, "This might explain partially why telephone coaching seems to be so much more effective and efficient than in-person coaching, where the vision cues obscure the message or bring up related topics that take the receiver and the coach far a field during a coaching discussion."
We resort to auditory clues when trying to figure out what the boss/spouse/client is "really" saying.  This can happen anytime what we see gives confusing messages, say, facial expressions vs. body language.
This is our unconscious way of assessing and developing trust for another people: we look for congruence.
In new or learning situations, we will initially use what we hear as the "truth" over what we see.
What do you think? Do you find hearing is more effective than seeing in new situations? Let us know!
If you would like to know more about BrainStyles, please visit our website. You may also learn more about becoming a coach by clicking the right of the screen.