According to Professor Amy Cuddy of Harvard, "bodies can change our mind." In her studies over years, she concluded that "positive body language can significantly improve your thoughts, feelings, attitude, and actions through a number of mechanisms, all of which contribute to a more resilient you." But wait, there's more: "positive body language can help you become more optimistic, perseverant, and resilient."
Changing how you stand and sit can create a measurable increase in testosterone by up to 20%. This is the hormone that makes you feel more confident and motivated. Further, your posture can decrease cortisol, the anxiety hormone that eats away at our brain's functions and ability to think clearly. The punchline? Positive body language helps your emotional intelligence, that is you're more aware of, control, and express your emotions, while identifying and managing others' emotions. HOW? Being aware of our body language helps us be more present and engaged with situations as well as allowing others to engage more actively with us.
Positive posture, she found, makes us "more likeable and trustworthy" according to a study at Tufts University. You're seen as more competent. Sound inviting?
What do you need to do?
SMILE: Even if you aren't feeling especially happy, smiling on purpose can make you actually feel happy. When you smile, "you release dopamine and serotonin, the "feel good" neurotransmitters.  

Professors at the University of Kansas made a large group smile on purpose. Then they asked them to perform stressful tasks. The "smilers' were able to perform tasks better, felt more calm, cool and collected than their neutral counterparts, while their heart rates didn't change.

STOP FIDGETING: You know, tapping your fingers or toes, twirling your hair, looking around anxiously. These habits increase your anxiety and fear and decrease your confidence in taking on a new task.

SHOULDERS BACK. CHEST OUT: Just basic good posture. We've all seen people who are hunched over. What does that convey? Weakness? Illness? Lack of self-confidence?

STRIKE A POWER POSE to get in the mood. Two minutes is all. STAND UP. Move your right foot a bit to the right, the left, a bit to the left. Put your hands on your hips, puff up your chest, and take up space. Perhaps before you're going to give a presentation, confront your friend, parent, or boss. Warm up first by getting your body to send a powerful message to your brain.

FOCUS ON YOUR BrainStyle™ STRENGTHS: Remind yourself of your natural gifts, those things you do naturally, without training. Look at the list in your chapter in the BrainStyles book. Moreover, you can really reinforce this positive view of yourself by journaling about your gifts, and a time that you put them to work to create a success.
So, standing up straight, smiling, and reinforcing the things you do well can have tremendous payoffs. Now, deep breath. Shoulders back and show those pearly whites.
Marlane Miller, 

Author, Founder, President

BrainStyles, Inc.
Parenting 101
Yes, what you parents and grandparents are observing is true, and now brain research tells why. According to an article in the Dallas Morning News (2/29/16, D. Howland) "the outbursts, the emotional 'allergy' to parents, and even the risk-taking behaviors is actually valuable to their growing up." We've known for more than a decade that the teenage brain is different from that of adults and younger kids. In the beginning of what amounts to developmental blooming of wiring that connects the 'pleasure center' (the nucleus accumbens) and the emotional storage center of anxiety/fear/flight (the amygdala) to the executive problem-solving, foreseeing consequences of the prefrontal cortex starts to take place. But that takes time. "...[T]he engine pumping drama, stress, quick tempers and high-key emotions has more horsepower than the prefrontal cortex's calm thought. The fires of pleasure and reward are also stoked by hormones, which make sex a more attractive idea." So pleasure-seeking, risk-taking behaviors are "louder and more fun," than the softer, 'second thoughts' of the rational thinking that develops later. The rate of growth and connections being made by these three areas explains why even 'good kids' get overwhelmed by events or challenges that are easier as they age. It makes it hard to have a long-term perspective, "and it's probably why accidents, homicide and suicide are the top killers of children between 15 and 19," according to the Centers for Disease Control and Prevention.
A professor of behavioral neuroscience at UCLA, A. Galvan, says that "teenagers' brains grow this way for great purpose....This extra excitability in these areas of the brain helps teenagers ...seek out more friends and gradually gain the confidence to leave the family. These changes [allow the teen] to explore." Her studies also show that Positive Praise is the best way to get the behavior you want, rather than punishment. A professor of psychology and director of the Cornell Medical College in New York, B.J. Casey, has shown that "anxiety can be harder to shake in teens," and more than that, teens are "more susceptible to adult influence and less vulnerable to peer pressure than many of us realize." '"Opportunities and experiences...and exposure to pro-social role models to regulate emotions help to ...strengthen connections...between these centers. 'Helicopter parenting' that prevents a teen from failing also prevents the lessons that flow from their mistakes and the opportunities to be accountable for their actions,'" Casey warns.
Overprotection can slow development, but "teens very much still need the adults in their lives," the experts say. As the teenagers explore new areas of their lives outside of the family, they are figuring out who they are in relation to others. "The timing is right...when they're still at home and, hopefully, still have parents and caregivers keeping an eye on them." And, if the parent is versed in BrainStyles™, they will help even more by recognizing and focusing on their natural brain-processing strengths in dealing with problems, and point out the overview that these gifts make possible with others at school, work and in the family.
"Even older teenagers and young 20-somethings living at home, studies show, ...need fewer services for depression, anxiety and other ills, than those away at school," according to W.E. Copeland, professor of psychiatry and behavioral sciences at Duke University. "Psychologists speak in terms of 'scaffolding' to describe the role of parents in teens' lives. Every expert interviewed...said that means clear rules must be enforced and attention must be paid." As one dad who is close to his family and sets a high standard for his teens while supporting and loving them openly says, "I tell them they're the river and I'm the banks of the river. If I don't provide the banks (structure, rules, consequences), the river just turns into a swamp that's useless."
MORE TIPS. "make opportunities to [talk] with your teen outside of dramatic times of trouble...Go for a drive, take a walk, have a meal one-on-one...and 'Ask them open-ended questions...to get them to do the talking." Reinforce their openness and willingness to think through a situation. "They're struggling too, and know they're not adults and that they don't think like adults." Look for ways to make them right, smart, and proud.
"Definitely seek help for your child if you think there may be trouble or notice major changes, like big drops in grades or hygiene, little interest in spending time with friends, sleeping too much or if things that once gave them joy no longer do....[K]eep in mind that the kid who slams her bedroom door or yells at you isn't necessarily the one crying loudest for help....The quiet ones that aren't showing everything--it doesn't mean they're doing OK. They're all different and there isn't a single 'normal' path. And most kids grow up to be pretty decent people."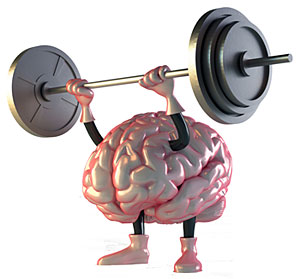 Latest research on how to delay the effects of aging on your brain  READ MORE.... 
by Richard A. Friedman, professor of clinical psychiatry at Weill Cornell Medical College, N Y Times, October 25, 2015
"…there is no evidence that any prescription drug or supplement or smart drink is going to raise your I.Q." 
According to professor Friedman, "The very notion of cognitive enhancement is seductive and plausible. After all, the brain is capable of change and learning at all ages.  Our brain has remarkable neuroplasticity; that is, it can remodel and change itself in response to various experiences and injuries. So can it be trained to enhance its own cognitive prowess?
"The multibillion-dollar brain training industry certainly thinks so and claims that you can increase your memory, attention and reasoning just by playing various mental games. In other words, use your brain in the right way and you'll get smarter."
Friedman cites a study by BBC and Cambridge University neuroscientists who tested 11,430 people in popular "brain training."  Ah that I had a fraction of the bazillions paid for Lumosity, etc. The scientists asked, 'Do brain gymnastics actually make you smarter, or do they just make you better at doing a specific task?' That is, can you actually transfer what you learn from playing a math game or puzzle to other problems?  The short answer: No.  However, for people 60 and older, their ability in verbal reasoning improved significantly. This is great news for Baby Boomers who are wildly seeking to delay some of the effect of aging – the hippocampus which stores our memories declines 1 to 2% per year – by doing new things that actually work to talk through issues and problems.
Major Findings:
Women who did aerobic exercise improved in verbal memory, those who did resistance training and aerobic exercise improved in spatial memory. Those who did weight training twice a week for a year had less brain shrinkage than those who trained once a week or did stretching exercises.
Anti-depressants block the effects of depression on shrinkage of the brain.
The only consistent effect of stimulants (Adderall or Ritalin) :which increase focus and make the world feel more interesting by releasing more dopamine" while taking them, is to consolidate long-term memory, "meaning that they strengthen the ability to recall previously learned information—an effect that might confer some advantage in the real world."
There is strong epidemiologic (the study of patterns, causes, and effects of health and disease in populations that define policy decisions based on evidence-based practice) [A GREAT new word to throw around at parties] evidence that people with richer social networks and engagement have a reduced rate of cognitive decline as they age. And by social networks they mean face-to-face interactions with family, friends and other social groups.
Another study was performed with low-performing seventh graders. One group was told that "learning changes the brain and that students are in charge of this process," the other group was given a lesson on memory. At the end of 8 weeks, the first group scored significantly better on a test of material that both groups were given during the seminar. These findings have "profound implications for educating young people because they suggest that…teachers encouraging their students to think of their own cognitive capacity as a quality that they can improve can have a powerful effect: enhancing learning and motivation."
And so the premises of BrainStyles™ come to the fore:  Learning the limitless potential of your brain-based gifts opens up a vast territory to explore for all your life.  Add to that the bonus of socializing with appreciation for others' gifts that can expand the people you meet and get along with is another way to keep your brain and your body healthier. And on top of that, finding friends to exercise with is the very best way to lock in those benefits.
As Friedman concludes, "In the end, you can't yet exceed your innate intelligence. But that seems less important than the fact that there is much that you can do to reach your cognitive potential and to keep it.  Forget the smart drugs and supplements; put on your shorts and go exercise. If you're 60 and up, consider brain training. And do it all with your friends."
To gild the lily here, Harvard Professor of the most popular class at Harvard, Shawn Achor, defines happiness as "the joy you feel when seeking to reach your highest potential." (The Happiness Advantage: The Seven Principles of Positive Psychology That Fuel Success and Performance at Work, © Crown Publishing, 2010)  His findings: " Happiness fuels success, not the other way around. When we are positive, our brains become more engaged, creative, motivated, energetic, resilient, and productive at work. This isn't just an empty mantra. This discovery has been repeatedly borne out by rigorous research in psychology and neuroscience, management studies, and the bottom lines of organizations around the globe."
And to that we must add, Happiness can be defined as the joy, the "flow" of being in "the zone" when doing what is easiest and most natural for you to do in your brainstyle.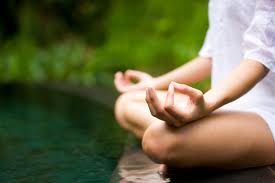 No matter what your age, consider your brain health. People with healthy brains are able to make decisions more easily, live more fulfilled lives, and may, in some cases, delay the effects of Alzheimer's disease.  So how do you keep your brain healthy? The same way you keep the rest of your body healthy.
Manage Your Stress.  Did you know that high levels of stress can affect your brain just as much as it can affect your heart? Just as stress can increase your blood pressure, it can wear away at your brain fitness and memory with high doses of the toxic chemical cortisol. Ever feel like you can't focus? . Hot flashes. Anxiety. Worry. Flashes of anger. You are stressed. All these effect the elasticity of your brain. You become mentally exhausted.  While we can't completely remove all stress from our lives, we can develop better coping skills by understanding and focusing on our natural strengths that reduce the stress of trying hard and working in areas we're just not equipped to do easily and well.  Researchers constantly refer to "mindfulness" or being aware in the moment of how you feel, pausing, and using your breath to calm your emotions. BrainStyles® will teach you about timing, the critical factor in managing stress in interactions..

Facing a difficult problem? Dr. Chapman, head of the Center for Brain Health in Dallas, Texas, tells us how to use a process we are all familiar with: "Step away from the issue to use the 'Default Mode Network' [that uses] the deepest part of the brain [while you] sleep." 

Further tips: "Multi-tasking," she cautions, breaks down the function of [the seat of memory], the hippocampus, and releases toxins." Setting priorities for the day is critical to brain health. "Prioritize to [the] two most important things to do per day."  Limiting incoming information is crucial. Chapman names "[b]rain supporters: Socializing, eating well, sleep, and aerobic exercise." 

Incorporating the work of another neuroscientist, David Eagleman, who, in his book Incognito (Vintage Books, 2011), tells of how the major work the brain does is outside of our awareness when solving problems. This is underscored by Michael Gazzaniga, Ph.D., co-discoverer of the fact that our left and right brain hemispheres have different functions, who says that "99.999% of brain action is automatic and unconscious. 100 billion neurons and more than a trillion synapses work without our conscious awareness."  
We want you to be able to access your strengths, but to do that you need a healthy foundation. Make the time to get an extra hour of sleep. Take a short walk each day.
BrainStyles® provides research and tools to assist you to define and leverage your hardwired, brain-based strengths.