Marlane Miller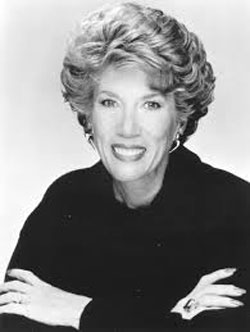 Marlane Miller, Founder, BrainStyles, Inc., a global consulting firm since 1985.
The mission of BrainStyles, Inc., its Instructors and Coaches, is to expand our ability to accept ourselves for who we are and who we are not, healing relationships one person at a time.
Author of BrainStyles™ and BrainStyles™ for Lovers
Marlane Miller is a world-renowned relationship expert and author of BrainStyles™: Change Your Life Without Changing Who You Are (Simon & Schuster, 1997) which has been translated into five languages and taught in three more. Her companion book is BrainStyles for Lovers: Create Partnerships That Change Your Life Without Changing Who You Are (Brown Books, 2004). The BrainStyles System® is taught on four continents through a worldwide Instructor/Coaching network certified and licensed by Miller's Dallas-based firm.
Miller is a graduate of UCLA and has been a professional in the human development field for over 35 years, with graduate work in organizational behavior, group dynamics, and experiential adult learning from Harvard and MIT professors over a period of five years. Her groundbreaking research on the brain and genetics began in 1990. Its impact has been tested and acclaimed by some of the highest performing corporate leaders, their teams and families as well as universities worldwide. Clients include PepsiCo, Procter & Gamble, Turner Broadcasting's marketing division, SEARS, Alcatel, Allstate Insurance, and Southern Methodist University's Cox Business School's MBA program. Miller took The BrainStyles System® to ITESM, training Instructors and facilitators in the largest private university in Mexico (82 campuses in Mexico and Latin America). 
During the 15 years of writing and researching the BrainStyles material, Lawrence Peters Ph.D. of the Neeley Business School at Texas Christian University consulted to BrainStyles, Inc. over three years to develop and assess The BrainStyle Inventory© by challenging and finally validating her ongoing research in genetics and neuroscience. The BrainStyle Inventory© has been measured by Dr. Peters to have a 90% face validity in English, and in Spanish translation (tested with four hundred high school students) had an even higher face validity, as measured by Eduardo Flores, PhD, and tested by Antonio Rios Ramirez, PhD, of ITESM, Chihuahua, Mexico.
On a personal note: Since the publication of these two books, a 21-city book tour, and development of an Instructor network synced with an interactive website, Miller was diagnosed and treated for breast cancer twice over a period of a decade. It is with a deeper appreciation of life, relationships, and everyday blessings that she is, at last, able to renew her engagement with BrainStyles as an author and founder. The work has continued to provide a loving, expansive approach to self-renewal and a new and wonderful partnership.